Kids' Club
The 'Petit Chipi' Club
We know that the best holidays are full of children's smiles and happy memories…
Enjoy a wonderful holiday in the Basque Country and make the most of your family vacation with the Grand Hôtel Thalasso & Spa 'Petit Chipi' Kids' Beach Club – Open to non-residents!
Set up on the beach just below the Hotel and overlooking the bay of Saint-Jean-de-Luz, the 'Petit Chipi' Kids' Club welcomes children between the ages of 3 and 16.
It has all the advantages of:
• Experienced and trained personnel with state accredited qualifications (BAFD, BAFA and BEESAN / BPJEPS physical activities for all) so your children can have fun safely!
• Well-defined, similar age groups with a wide variety of age-adapted activities.
• An ideal setting for learning how to swim.
A fun-packed day at the 'Petit Chipi' is guaranteed entertainment for all children (aged 3 to 16) and absolute relaxation for you!
Your children will make friends and have fun participating in the challenge of mini sports tournaments (volleyball, football, gymnastics, ping-pong, table football…) and artistic activities (sandcastle competitions).
Our qualified group leaders offer them an array of sports, entertainment, educational and creative activities to enjoy.
On the agenda:
Beach soccer, volleyball, fun on the slide, ball pool, trampoline, gymnastics, early-learner ball games, swimming lessons, sandcastle competitions, to name but a few of the many activities to discover!
We adapt to your rhythm! Whether for an hour, a half-day or a whole day, we're happy to welcome your children in a space that is especially set up for them.
Opening times
The 'Petit Chipi' is open from 8th July to 31st August 2017
Monday to Saturday, from 10am to 1pm and from 3pm to 7pm
Bookings
It is possible to reserve a place for your child commencing 1st July 2017
by telephoning +33 (0) 789 778 101, or by going directly to the Club.
Prices
Hour: €6
Morning: €15
Afternoon: €20
Whole day: €30
It's important that children are able to swim and so the Petit Chipi also provides swimming lessons.
Your holiday in Saint-Jean-de-Luz is the perfect opportunity for your children to learn how to swim!
Swimming lessons
Individual lessons are given by a State-certified instructor (BEESAN / BPJEPS accredited) who will teach your children basic swimming techniques.
Lessons are given in the calm waters of Saint-Jean-de-Luz Bay just next to the 'Petit Chipi' Club.
Prices:
30 minutes: €20
10 lessons: €180
We know that the best holidays are full of children's smiles and happy memories!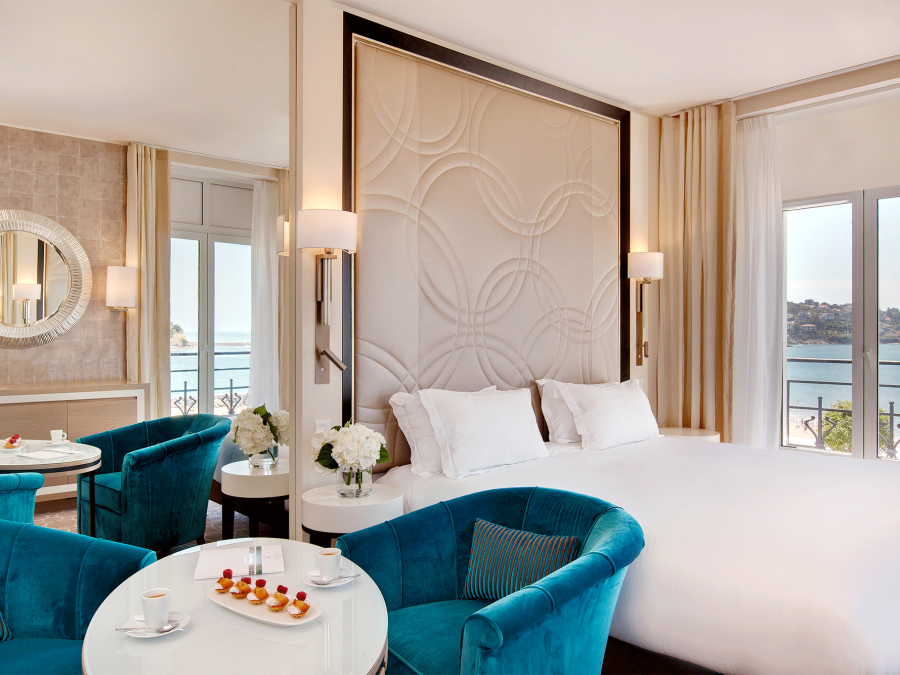 Discover our Rooms
With an ocean or city view, settle into our peaceful, quiet and comfortable rooms that make the most of the space.
Special offers
Discover our best special offers and guaranteed best prices by booking online.
Gift Boxes
Find the perfect gift box among our exceptional selection. Giving a gift is also a treat.