Loreamar
The Loreamar Thalasso & Spa center uses seawater with acknowledged properties. Full of beneficial components, your skin and body tissue will relax and be softened, oxygenated, nourished, repaired, reinforced and toned.
The Loreamar Thalasso & Spa therefore offers the best in terms of fitness and wellness, combining the active properties of the seawater with the perks of a spa treatment, personalized benefits, serviceable personnel and an exceptional location on the oceanfront.
Private and unique
Located on the beach with only the view of the Atlantic Coast, the Loreamar Thalasso & Spa offers the most refined décor, combining natural light with exotic woods, seashells, pebble fountains and sheer, iridescent blue net curtains.
The indoor seawater pool seems to mirror the ocean waves outside and gives the space a rare atmosphere. Our cure programs are medicalized and have been formulated by our teams of specialists.
Scientific and medical guarantees
Scientific and Medical Doctor Blanchemaison warranty, a vascular physician and Marc Couget, a distinguished professional in the field of nutrition and a specialist on toxin-eliminating therapy.
The benefits of a Loreamar cure

• Maximum 20-30 spa clients per day
• A general and specific report at the beginning and end of your cure
• Personalized assistance during and after your cure
• A program adapted to your needs and general health
• Individual fitness sessions
• Daily massages

Installations

• 21 sunlit treatment rooms
• A heated seawater pool with multiple jets and underwater music
• A hammam, a sauna and a multisensory shower
• A resting area and tea room under magnificent arches
• A fitness room with a private coaching room
• A beauty salon
• A hair care salon
• A physical activity room

Competences

A highly experienced professional and multidisciplinary team.

• Osteopath
• Fitness coaches
• Beauticians
• Massage therapists
• Hydrotherapists

New


The American cellular cosmetics specialist of anti-age care SKINCEUTICALS© open its gates to LOREAMAR, in a new care universe.
Opening Hours
The Loreamar Thalasso & Spa is open from 8:00 am to 8:00 pm.
Open for children under 16 years old, every day from 1:00 pm to 2:30 pm and from 6:00 pm to 8:00 pm.
Thalasso & Spa Rules and Regulations
Show general sales conditions.
The team
Corinne CALATAYUD – Head Beautician
Head Beautician at the Grand Hôtel since 2007 and "fascinated by beautician universe". She promotes all Thalion© and Skinceuticals© entire cosmetic product line with the help of her team. Specialized in anti-aging cosmetics, she develops efficient treatments with both visible and long-lasting effects.
Download our "Treatment Guide" to find out more about our packages and treatments.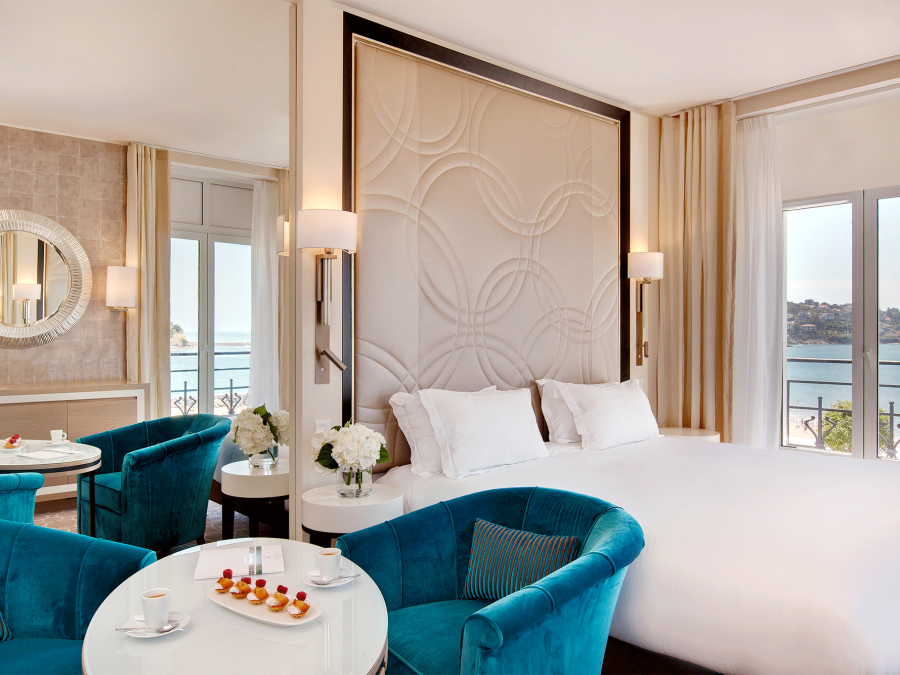 Discover our Rooms
With an ocean or city view, settle into our peaceful, quiet and comfortable rooms that make the most of the space.
Special offers
Discover our best special offers and guaranteed best prices by booking online.
Gift Boxes
Find the perfect gift box among our exceptional selection. Giving a gift is also a treat.